For people who aren't aware, British comedian and actor James Corden,
known for Gavin and Stacey, is now a host of a late night talk show in
America, and a popular recurring segment is Carpool Karaoke. The premise
is simple, drive around with musical guests, talking about their lives and
music and also belting out some of their best hits.
There have been many stars on the show, from Rod Stewart to Miley Cyrus,
and we are going through the best of them – be sure to check them out on
YouTube, as it will make you want to buy a karaoke machine you can install
in your car!
1. Stevie Wonder
A surprisingly emotional Carpool Karaoke, Stevie Wonder is charming, funny and one of the best guests for the segment. Singing his hits such as Superstitious and Signed Sealed Delivered he even calls host James Corden's wife to sing 'I Just Called to Say James Loves You' which brings Corden to tears. Another highlight is right at the beginning, with brilliant Stevie Wonder joking about whether he should be driving. We think not!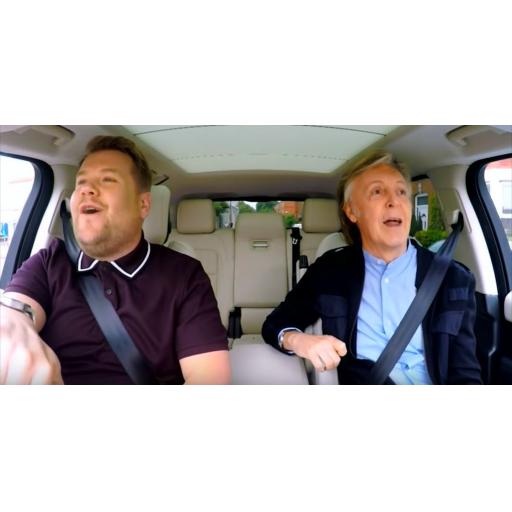 2. Sir Paul McCartney
A Beatle legend, Sir Paul's Carpool Karaoke takes place in his hometown of Liverpool, and it is heartwarming to see the interactions the musician has with his many fans. The pair sing a medley of Beatles and McCartney's hits such as Penny Lane, Let It Be and Hey Jude, and you can't help but sing along with all of them. The nostalgic tour of the city brings Corden and McCartney to Penny Lane itself and his childhood home.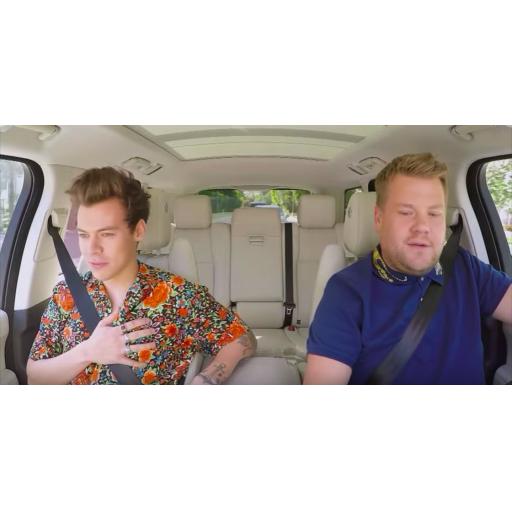 3. Harry Styles
X-Factor hits One Direction have appeared on Carpool Karaoke too, but Harry Styles solo appearance tops it. There is laughter, clothes swapping, a surprise love of romantic comedies and some brilliant renditions of Styles singles from his debut album such as Sign of the Times and Sweet Creature, which are sure to become karaoke hits as much as One Directions hits. We also get a performance of some none-Harry Styles songs, Hey Ya! and Lionel Richie and Dianas Ross's duet of Endless Love.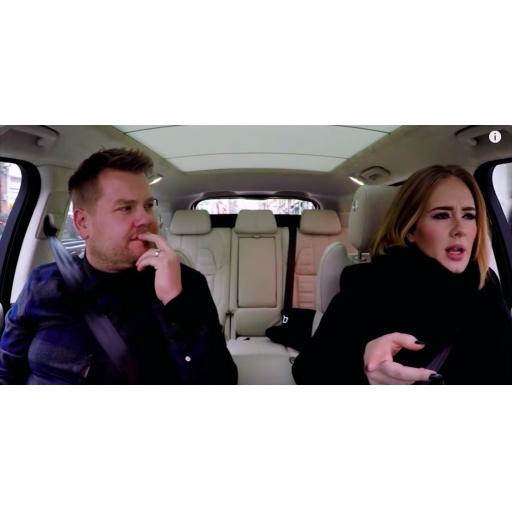 4. Adele
For Adele's appearance in Carpool Karaoke, James Corden heads to rainy London and not only are we treated to Adele's stunning voice singing her hits Hello, Someone Like You and Rolling in the Deep but we get to see her rapping talent too. Adele, like many of us, is a fan of the Spice Girls and gives a fantastic rendition of Wannabe. We also get treated to the songstress' funnier side where she tells stories of her hanging out with friends and the effects of too much wine.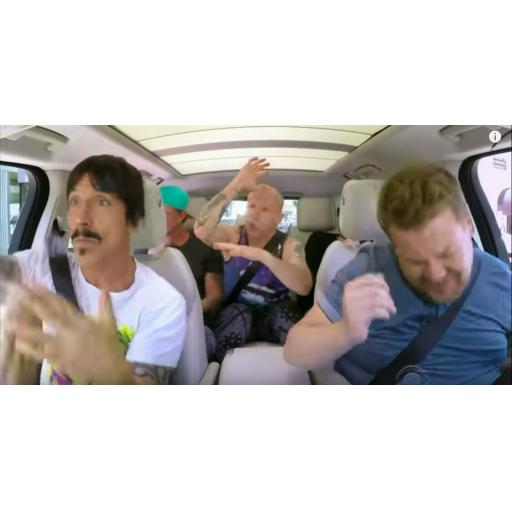 5. Red Hot Chili Peppers
The California rockers have hits dating back over 30 years, and in their Carpool Karaoke appearance, we hear some of their most well-known songs, By the Way, Can't Stop and Give It Away included. It is not just about thesongs though, as we see Corden and Chili Peppers frontman Anthony Kiedis wrestling on someone's lawn, Flea explains his love for playing the bass and lots of air drums and guitar.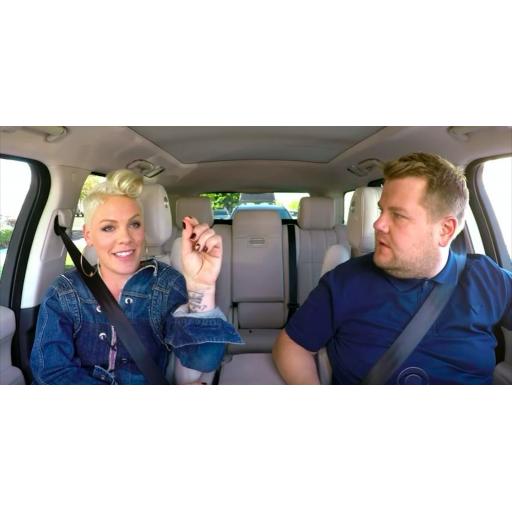 6. Pink
Singer Pink gave us a fun appearance on Carpool Karaoke, taking us through her hits such as What About Us and Get the Party Started, sharing her love for Jon Bon Jovi and trying to convince James Corden singing upside down makes her voice sound better. While we wouldn't advice performing karaoke upside down, many of her songs are great choices for your next karaoke night!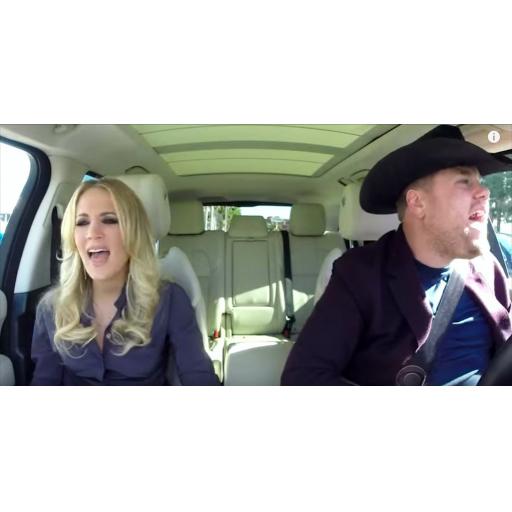 7. Carrie Underwood
Though country music hasn't made it big in the UK in the same way rock 'n' roll has, country singer Carrie Underwood's Carpool Karaoke performance makes us think country is a genre to consider for our karaoke! Corden and Underwood sing some of her best-known songs such as Before He Cheats and Smoke Break and also cover Wham!'s Wake Me Up Before You Go Go. We also get to see James Corden try to get into the country style by shopping for cowboy boots and hat.
Do you have a favourite Carpool Karaoke episode? Let us know via social media!