Christmas is just over a month away and no doubt you have begun to start your Christmas shopping for loved ones, or are panicking about what to get them. If you know one of your friends or family loves karaoke, we can help you out with some great gifts, and you may want to gift your business a new karaoke machine too!
Microphones
All karaoke machines need a microphone, and if you know someone who needs a wireless one, we have quality mics in stock online. Ranging in price from £119.99 to £979.99, the karaoke microphones we have are reliable and affordable, with excellent vocals, clear signals and offer some freedom being wireless. We sell VocoPro and Audio2000s, two leading manufacturers in karaoke equipment, among other top brands.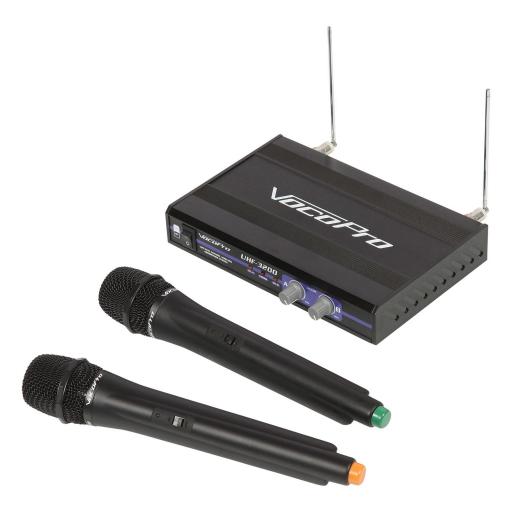 Effects
One way to spice up your business' karaoke night is with some dramatic effects such as lights and a smoke machine. Why not treat yourself to a new smoke machine just £49.99 or a LED light system at £119.00. Lightweight and versatile, the bar light system is ideal for DJs who need something mobile, easy to move and quick to set up. The lights can also be controlled from the rear panel or by a handheld remote.
Speakers
Having quality speakers as part of your karaoke system can make all the difference to how people perform their favourite songs. At Karaoke UK, whichever speaker you choose you are guaranteed excellent sound, with no annoying feedback. There are several designs from manufacturers to choose from ranging in price from £149.99 to £399.99, which offer surround sound, easy setup and transporting and automatic stereo or mono modes.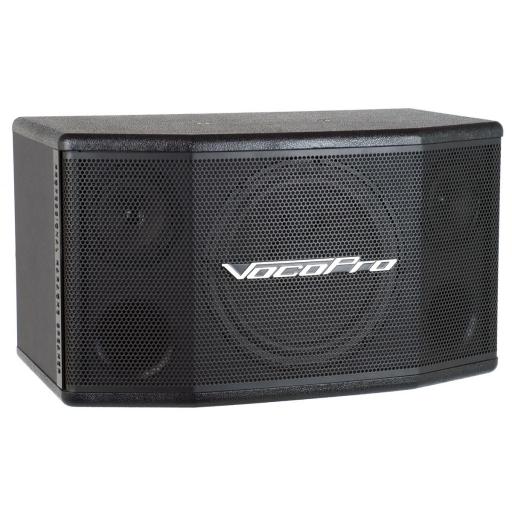 Machines
Karaoke machines come in all shapes and sizes, with a variety of features depending on what you buy. There are more basic systems, which are still high-tech but more suitable for a home system, to the higher end, that are ideal for a bar or pub that offers karaoke nights. Many of the machines we have at Karaoke UK have songs included, but you can connect to a mobile phone, computer, iPad or tablet for a bigger library. The machines are also a portable size, perfect for travelling musicians and vocalists who need a machine for the road and at home.
All in One
Make things easier for yourself by investing in one of our karaoke packages: wireless microphones, mixing amplifier and speakers all in one. Having an all in one system means you can play your discs, record performances, enjoy high-definition sound and video and also connect to your TV through HDMI to display lyrics on the screen. Some packages include a professional mixer, a CD+G to MP3G converter, speakers with clean, clear sound designed to deliver professional vocals.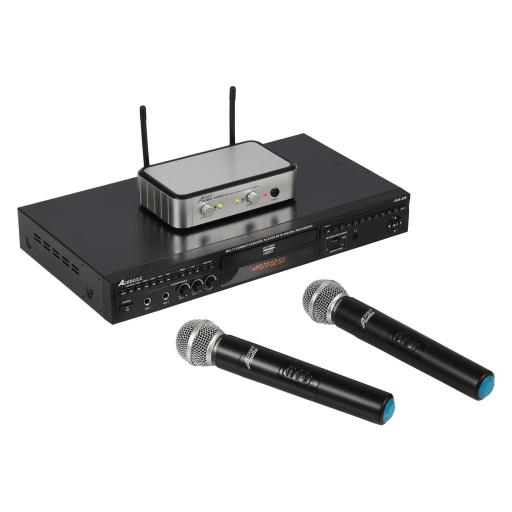 For more quality karaoke equipment for sale, take a look at the range we have in stock on our online shop – buy now so you can be sure to get it in time for your Christmas and New Year parties! Why not check out our blog on theme ideas to inspire you for a karaoke night!